WOE~Surveillance Camera Lens。Endoscope Lens。ToF Lens。Near Eye Lens。
Dear
Greetings from Wavelength Opto-Electronics (S) Pte Ltd!
We manufactures plastic and glass moulded lenses with customizable possibilities for user-specific applications. It comes in 1-25mm size moulded lenses that are applicable in the consumer electronics market as well as laser, medical and metrology fields.
Our Surveillance Camera Lens adopts a glass-plastic hybrid structure, which has an excellent performance in achromatic aberration. It is widely used in smart homes, civil security and other scenarios.

Our Time-of-Flight (ToF) Lens, also known as 3D depth lens, comes with real-time ranging and is able to obtain object depth information. These products are applicable in consumer electronics such as smart home cameras, sweeping robots, AR/VR, and drones.

Our Endoscope Lens are small-sized medical lenses with a large field of depth, low distortion, and reliable durability and water-resistant. These tiny plastic lenses are widely used in disposable endoscopy applications.


Our Near Eye Lens consists of multiple optical elements working with C-mount IMX250 2/3″detector and imaging processing software at the AR/VR production line to achieve automatic inspection of MTF, distortion, FOV, field curvature and relative illumination for assembly device.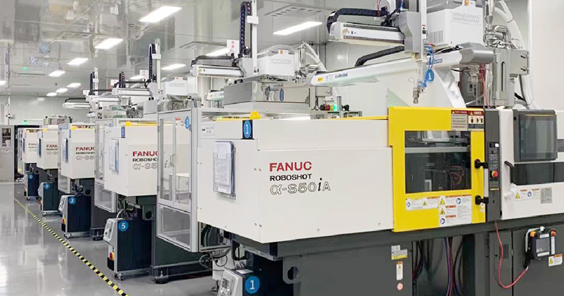 With our state-of-the-art facilities, we can specifically design and provide comprehensive solutions for the specific needs of customers. Available product types include pinhole lenses, scanning lenses, drone lenses, camera lenses, conical lenses, and so on.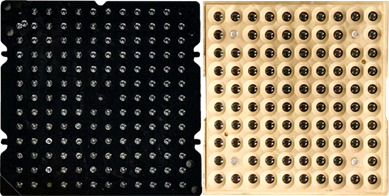 The plastic, glass and hybrid plastic-glass are the raw materials used to produce optical lenses with this technology. Injection Moulding is defined simply as a process through which plastic/glass material is melted and injected into moulds. The subsequent process includes the mould material being cooled to harden now it is ready to use with exact specifications for many different applications.

A single tool is adequate for producing higher volumes with the necessary surface quality for each production run. The temperature and pressure are the key parameters that need to keep in control during the whole process.
At the last, we seek good opportunity to develop new business with you on moulding products. Wish you good luck and look forward to hearing from you soon!
Best Regards
Amy Wang
Wavelength Opto-Electronic (S) Pte. Ltd
Blk 2 Bukit Batok St. 24 #07-18 Skytech Building Singapore 659480
Tel: (65) 6564 9624 | HP: 96827967 | Skype: amywang81120 | wechat: 65 96827967
Website: wavelength-oe.com | Social Media: Facebook ∙ LinkedIn
Laser Optics ∙ IR Optics ∙ Imaging Optics ∙ Molded Optics ∙ Lasers & Detectors ∙ Systems & Software
2022-03-14